Peter R. McGrath, P.A., enjoys a very personal relationship with - and a firm commitment to - our clients. Our clients are very important.
We realize that many individuals who need legal representation work during the day. Therefore, our attorneys and staff will meet with clients in the evening and on weekends as necessary.
Presently, our firm has two attorneys with a combined 50 years of legal experience. We have a support staff of three experienced paralegals and legal assistants. Our collection/foreclosure department is staffed by two full-time specialists who devote their expertise daily to this important aspect of community association representation. Our paralegals and legal assistants are highly trained to meet the needs of our clients.
Attorney Profiles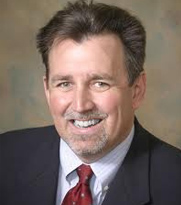 Peter R. McGrath, Attorney at Law
Peter R. McGrath has practiced law in Central Florida since 1988, primarily in the areas of Real Property, Corporate and Civil law with an emphasis in the area of real estate related litigation, commercial litigation, condominium, community association, and planned unit development law.
He is a graduate of Michigan State University (B.S., 1985) and Wake Forest University School of Law (J.D., 1988). He founded the law firm of Peter R. McGrath, P.A., in 1996.
His client representation has included title insurance companies, purchasers, individual owners, businesses and numerous community associations for which he provides general representation. Peter represents homeowner and condominium associations, individual owners and developers in connection with a wide variety of matters, including collections, covenant enforcement, document drafting and interpretation, and the turnover of control of the association by the developer to individual owners. He is also involved with the purchase, sale and financing of existing and proposed projects, and the handling of sales, negotiations and closings on homes and businesses.
He has represented many associations and corporations in ongoing legal matters, including drafting, interpreting and enforcing contracts, covenants and restrictions. His practice includes litigating and negotiating construction contracts, land use matters, and title disputes. He represents individuals who have concerns or disputes with their community association, and has extensive experience with pre-suit mediation, arbitration, and litigation with homeowner associations and condominium associations, including efforts to recall board members, claims based on Chapter 718 and Chapter 720, Florida Statutes, claims for breach of fiduciary duty, selective enforcement, declaratory and injunctive relief.
Eminent domain, particularly the unique aspects of dealing with the taking of association common areas in condemnation proceedings, is also a part of his practice.
About Attorney Robert W. Burijon, Jr.
Experience:
Robert W. Burijon is a graduate of Tulane University School of Law (J.D., 1983). He has been of counsel to the law firm of Peter R. McGrath, P.A., since 2008.
He has a broad background in real estate law with experience in the title insurance industry working as an underwriter with Attorneys' Title Fund Services, LLC, the Division of Real Estate within Florida's Department of Business and Professional Regulation, and many years in private law practice in Central Florida.